We would love it if you could join us for breakfast the following morning. We wanted to go to Thorpe Park on the day after the wedding but unfortunately they are closed in February! Anyway, we sure will be able to think of something fun for us to do together.



Great Fosters is giving wedding discount prices for the wedding night.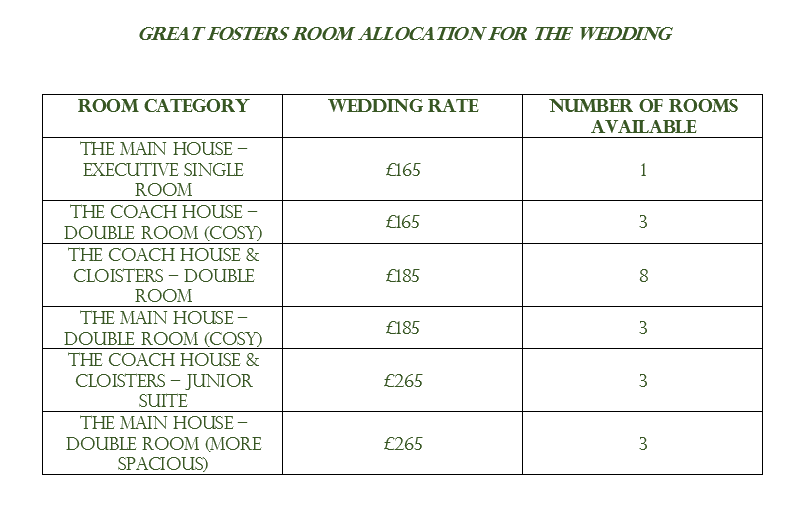 These rates include full English breakfast for maximum of two per bedroom. The rooms are also available if you wish to stay for extra night/s prior to/and after the wedding. The rooms need to be booked before the 25th of November, 2017. Cancellation is free of charge up to 12 weeks prior to the day of arrival.



Please contact us if you would like to reserve a discounted room.